Kindergarten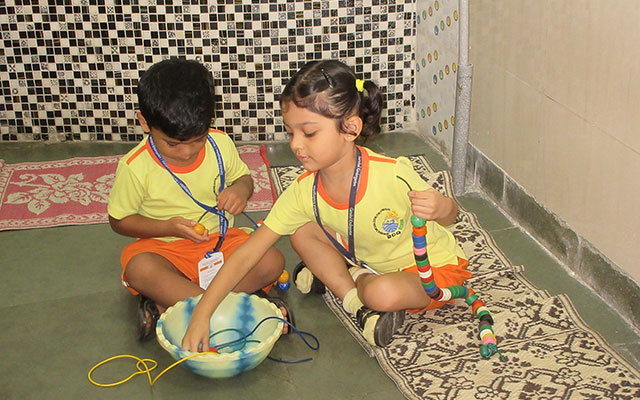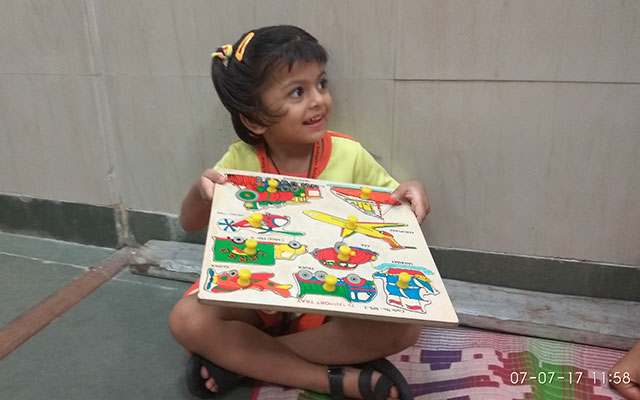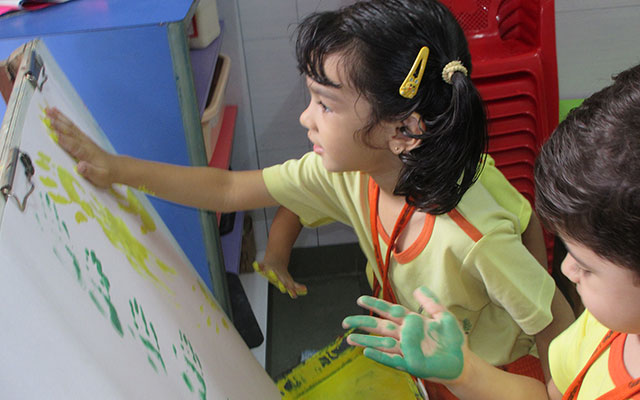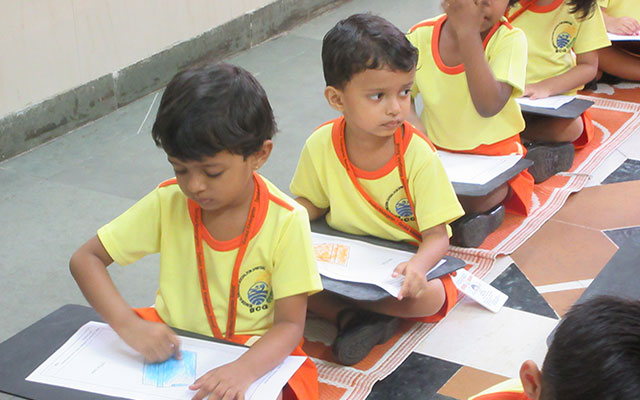 At par with Top International Schools in Mumbai, our Kindergarten experience develops in the child a world- view that guides his/ her future interactions with the physical and social world. The early years provide the first introduction of the child to school and learning. The warm and caring environment of the Kindergarten keeps in mind precisely this and provides its students an all-round education plan that is
Age Appropriate
Child Centric
Developmentally Conscious
A dedicated team of professional teachers make learning fun for children and our students look forward to school every day. The classroom provides a healthy social environment where the child learns crucial emotional and social management skills as in recognized Top International Schools in Mumbai.
The curriculum is implemented using the play-way method and includes consciously planned activities for all round development. A typical week for a student involves engagement in the following:
Language Development
Field Trips
Musical Play
Social Development
Creative Play
Constructive play
Physical Play
Imaginative Play
Math skills
The Kindergarten offers parents a choice of curricula:
| | |
| --- | --- |
| The Gurukul International Kindergarten curriculum is designed to meet the requirements of the Cambridge Primary which further leads to the prestigious IGCSE qualifications. Students from the age group of 3 – 5 years learn the necessary skills and information that will ensure success in mastering the world class content of the Cambridge course | Gurukul Kindergarten curriculum is designed to prepare the students for the Brihan Mumbai Mahanagar Corporation Primary Curriculum. The student will learn the basic skills that will enable him/ her to achieve the success at beginners level of Std 1 and eventually the Secondary School Certificate- SSC Examination. |
Partnership With Parents
Orientation Day: The school invites parents to an orientation in June where there are introduced to the school philosophy and beliefs , as well as to meet the teachers.
Acess Day: Every alternative month, parents are invited to view the learning of the child – in academic skills presentations , artistic and literary performances , physical education demos , and exhibits.
Parent Interaction Programme (PIP): Parents are welcome to spend time in the child's classroom and observe first-hand how methodology works, and how children learn best through play.
Report Day: Held each term , parents receive a detailed report of the child's progress in each area of learning
Special Events in the Kindergarten
Kaleidoscope
Just like the Kaleidoscope changes colors and shapes to create beautiful and unique designs, the Kindergarten students enthrall their parents with their performances and recitations on their cultural day. The myriad activities showcase the children's awareness, confidence and inventiveness that leave the audience awestruck.
Head Over Heels
Demonstrating fine and gross motor skills, JumpStart is a day abuzz with excitement and squeals of laughter as Kindergarten students show astounding feats of physical development. Accomplishing contortions and tumbles, the students appear as tiny packets of energy, lighting up faces wherever they go.
Super Gran Day
Each generation leaves behind a legacy in the form of their children, and for them to know how important their contribution is to the future of society, Super GranDay is observed by students in the company of their grand-parents. Grandparents, happy to be in school, shower the children with their love and blessings.